Best Of DC: Fast Casual Restaurants
Whether you're living in DC or just visiting, you're probably on the move constantly. Our food entrepreneurs have taken notice and thankfully brought us an endless supply of fast-casual restaurants.
There are so many possibilities with fast-casual. Unfortunately they are not always good. But there are some in DC that are absolutely fantastic and unique to Washington DC.
Below is just a few of our favorite locally-owned fast-casual restaurants. For the entire list, check out our Best Of DC map, where we map out not only our favorite fast-casual restaurants, but our favorite coffee places, sit-down restaurants and much more.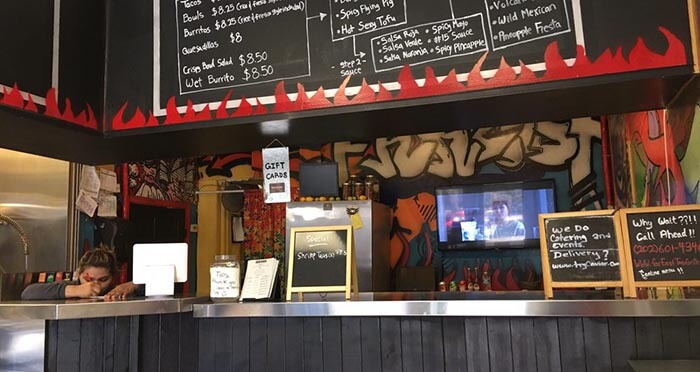 Far East Taco
Washington DC has a surprising amount of great taco places. But in my opinion, Far East Taco wins big-time. I will say upfront that it's not a traditional taco, but rather an Asian-fusion taco concept. They have a few brick-and-mortar locations in DC as well as a food truck. Getting to choose your meat, toppings and sauce gives you endless combinations and allows everyone to create something they'd enjoy.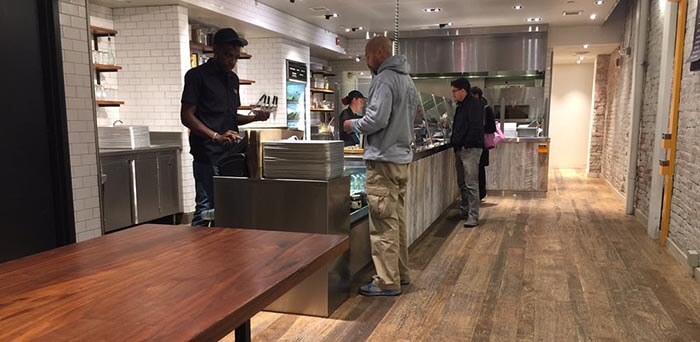 Cava
Mediterranean meets Chipotle. That's Cava. But while Chipotle can leave you feeling too full bordering on slightly sick, Cava provides hefty portions without the overindulgence thanks to it's clean foods so common in Mediterranean cuisine. If you want a healthy, filling, quick meal, Cava is a must.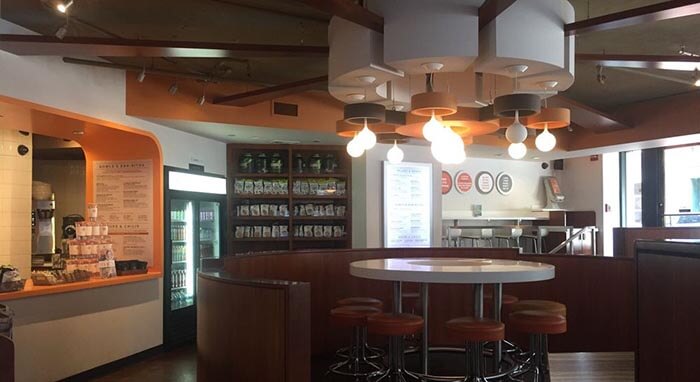 Protein Bar
Another DC staple in the healthy eating community is Protein Bar. Known for great protein smoothies, power salads and great rice and quinoa bowls, Protein Bar can be everything from a nice treat to a full meal.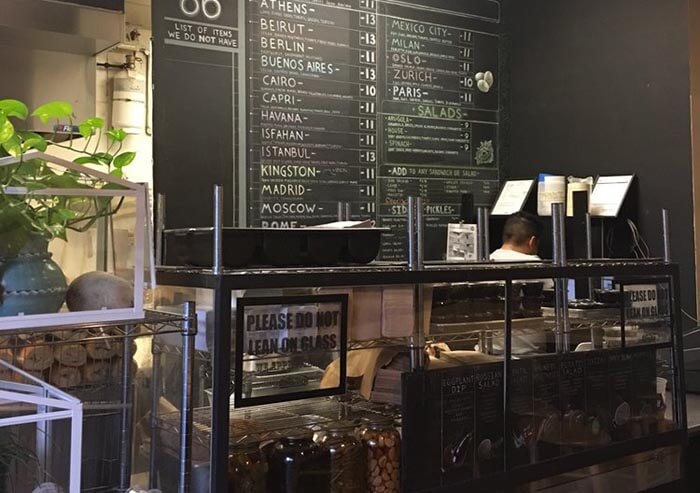 Sundevich
Whenever people discuss the best sandwich in Washington DC, Sundevich is always part of the conversation. On the pricier side, Sundevich makes high-end sandwiches– think steak with pesto or a proper Cuban sub. The large portions will not disappoint and more than justify the price.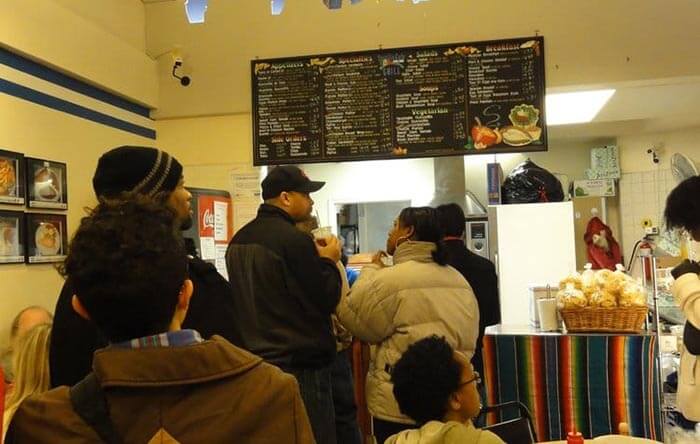 Tortilla Cafe
Featured on Diners Drive-Ins and Dives, Tortilla Cafe is a no-frills, great authentic Mexican and Salvadorian food. In a city full of overpriced food, Tortilla Cafe has refreshingly low prices and top-notch quality. Just don't expect fancy plates or silverware. My personal favorite is the pupusa, but you can't go wrong with anything on the menu.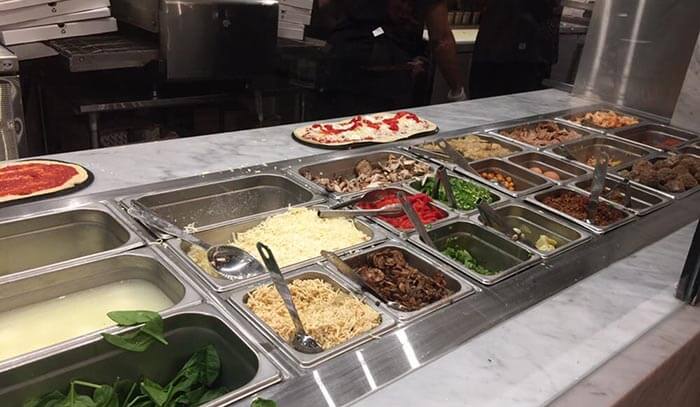 &pizza
Washington DC is notoriously void of slice pizza. Sure you can get fancy pizzas and artisan pizzas, but you'd be hard-pressed to find a pizza slice anywhere. Then &pizza came around and changed the game. They merged the build-your-own style we've grown accustomed to thanks to Subway and Quiznos and they brought it to pizza. Delicious pizza at that, and very fair prices.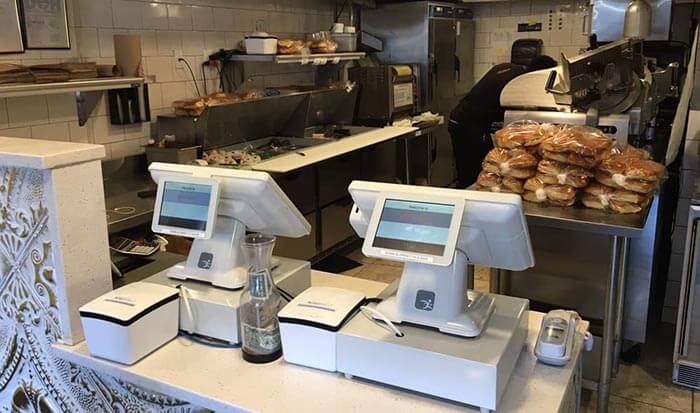 Beef 'n Bread
If you're looking for a corned beef sandwich, look no further than Beef 'n Bread. While it is on the pricier side, you have little options otherwise. And the quality of the sandwich certainly justifies the price. Fast service, convenient location and friendly staff cannot be beat.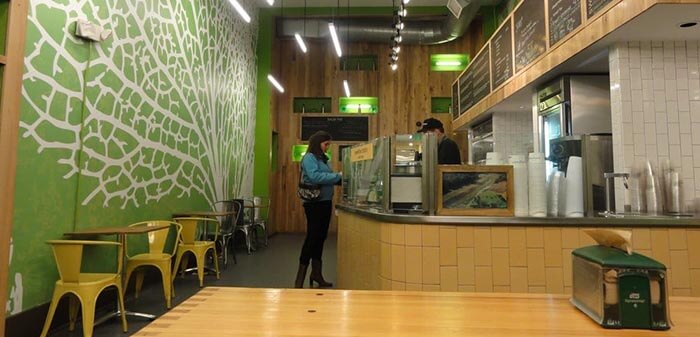 Sweetgreen
Sweetgreen is the darling of the DC fast-casual scene. Started in DC, raised venture funding in DC and since expanded nationwide, Sweetgreen still holds a special place in every Washingtonian's heart. Fast, convenient and highly-customizable, if you're looking for a very clean lunch, Sweetgreen is your spot.

Latest posts by Stephen Steinberg
(see all)