How Four DC Startups Crowdfunded $520,000+ on Kickstarter
Everyone eventually has an idea for a business. Then what typically happens?
They talk themselves out of it.
"I don't have the money to start this up!"
"This is too risky. What if it doesn't take off?"
In the past, these issues were legitimate roadblocks that only the most motivated and skilled entrepreneurs could navigate through, separating the best from the rest.
Today, crowdfunding sites like Kickstarter, IndieGoGo and Fundable, combined with cloud software and productivity tools have essentially eliminated those hurdles, making it easier for anyone to start a business.
Let's talk about how to take advantage of these new resources. Specifically, crowdfunding.
Crowdfunding completely eliminates traditional concern of financing when starting a business. The concept is simple– you post your idea, and people "donate" to help you gather enough money to launch your idea, and in exchange, you usually send your "backers" some product or other reward when it's finally ready. This allows you to test the market demand BEFORE you must manufacture the product, which is usually the most expensive and risky part of launching a product business. If you're successful, you have the cash AND the customers already lined up. If you're not successful, you don't collect any money, and you can walk away from the idea before having wasted any significant amount of time or money into your idea.
Sounds amazing, right? It is. It's a great resource for any aspiring entrepreneur. But like any resource, it's only powerful if used correctly.
With all the success stories of startups raising millions of dollars for everything from Ten Year Hoodies to e-Paper Watches, it's easy to rush into launching a crowdfunding campaign yourself with your fingers crossed, hoping you will be one of the success stories. The public always sees the exciting growth of successful crowdfunding campaigns, but never see the behind-the-scenes work of what it took to be successful. The truth is that behind all these very successful campaigns were months and months of preparation and planning.
So what exactly does it take to run a successful crowdfunding campaign? I spoke to four Washington DC entrepreneurs who collectively raised over $520,000 to launch their own dream businesses. Here's a quick intro of each team, and some tips on how they did it–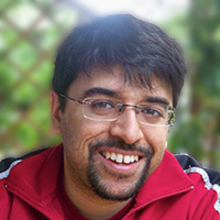 Goal: $2,500 / Raised: $45,749
When Salman saw an iPad for the first time, and realized that it did not easily integrate with the Apple wireless keyboard, he realized there had to be a more functional way to integrate these products. That same weekend, he went to his local drug store and purchased paperboard and tape, and within hours had developed a prototype and had scheduled a free consultation with a local patent attorney. With the help of Kickstarter, Salman was able to successfully market and spread the word about his new iPad case.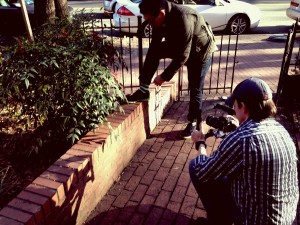 Goal: $30,000 / Raised: $119,321
Nice Laundry is the ultimate Kickstarter success story. Completely born on Kickstarter, Nice Laundry took advantage of all that crowdfunding has to offer– they gathered pre-sales, marketing and press events all before the initial inventory investment. The concept is "why didn't I think of that!" simple — Nice Laundry completely revamps a man's sock drawer quickly and cost-effectively. Instead of purchasing fun, colorful socks one pair at a time, which can get expensive, they sell their socks in larger sets, so men can completely revamp their sock drawer with one purchase.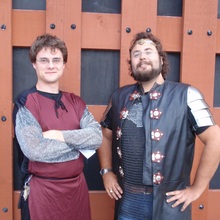 Goal: $23,000 / Raised: $344,069
Aaron and Sam had an idea to take an already popular and trendy product and make it functional. By laser-etching numbers onto a traditional spinner ring, Dice Rings were born. After months of working with an overseas manufacturer to finalize the designs and details, they knew how big their initial investment needed to be in order to get the first batch in-hand — roughly $23,000. So they decided to launch the business on Kickstarter to both gain pre-sales and test the market before having to make this large investment. Turns out, their idea was widely accepted by the Kickstarter community, and they raised over $340,000– well over 10x their necessary initial investment!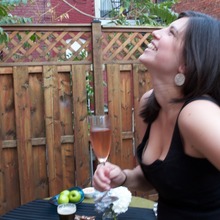 Goal: $12,000 / Raised: $13,325
Kickstarter is very strict on the type of project that can be funded on their platform. Physical products are by far the most popular category, but stores, restaurants and retailers are popular as well. When Carolyn was approached by Eden's, the owner of Union Market, to open a cheese shop, she jumped at the opportunity to be a part of a revitalized historic DC institution. By launching Righteous Cheese on Kickstarter, she was able to gather more community support and awareness, as well as additional capital necessary to launch her shop properly.
So how exactly did these companies succeed on Kickstarter while many others fail? Here are 8 tips that they collectively provided, most of them unanimously agreed upon–
Tip #1: Conceptualize a product people actually want– solve a problem, be a cool novelty item, and/or have a socially-responsible initiative
Let's be honest– with good marketing, you can sell anything. But most startups don't have a large enough marketing budget, or a marketing budget at all. Developing a product that serves a legitimate purpose, whether it be a problem-solver, a cool "must-have", or a business model that benefits society is the first step.
Sometime the idea of a "necessity" is underdeveloped. For example, the benefit of using an iPad case to conveniently merge an iPad and a wireless keyboard is very obvious and would clearly benefit its users. But colorful socks or dice rings? On the surface, they might not seem like "necessary products", but in fact they absolutely are, and the reason their Kickstarter campaigns were successful was because their founders clearly conveyed why– with socks, Nice Laundry made it simple and cost-effective to revamp your entire sock drawer, and Crit Success conveyed the fun that was possible with their Dice Rings, and everyone loves fun!
So remember– make sure your value proposition is clear and obvious. If you can't explain in one sentence why someone needs your product, hone in and refine that message until you can.
Tip #2: Understand the numbers– know how much money you need to get your first batch produced and in-hand, and how big that first batch will be
Kickstarter is useful for a number of reasons, but mostly as it's name implies– to "kick start" your product financially with little-to-no risk. Of the entrepreneurs we spoke with, Kickstarter goals ranged from $2,500 all the way up to $30,000. How did they decide on a number? Prior to launching their Kickstarter campaigns, each team had already been working extensively with their manufacturer (or in the case of Righteous Cheese, their venue and suppliers) and knew exactly how much money they needed to get started. Knowing the numbers of your first production batch is very important not only to set your goal, but also to calculate what type of reward you can give for a certain donation amount.
Tip #3: Be a part of the community before launching
On Kickstarter projects — and on most other crowdfunding platforms as well — you can see how many other projects the founder has contributed to. Typically, the community supports its own members, and it's very clear which founders have contributed back to the community and which haven't. Give back to the community not just for your own benefit, but also to support this new crowdfunding industry and other aspiring entrepreneurs as well.
Tip #4: Have a lot of fun making your video pitch, but don't pay for professional video production
Video production is not cheap, even if you hire a freelancer. Luckily, your phone can take HD video and you can find free software online to cut and edit that video, so you most likely already have the basic necessities to produce a Kickstarter video. Video still intimidates people though, and they always ask– "should I hire someone to help me produce this video?". You will find conflicting advice, but these particular founders suggest that you should NOT get your video done professionally.
In the case of Crit Success and their Dice Rings, their main goal for the video was to simply have a good time producing it and convey that sense of fun and excitement to the community. Their theory was simple– if they had fun with the video and the dice rings, the community would see the value of the product. They also figured that people understand how expensive video production costs, so by having a professional video would signal to the community that they really didn't need the money in the first place, which was not the message that they wanted to send.
Tip #5: Press will make or break your campaign– Line up press stories BEFORE launching your campaign
All of the founders were in unanimous agreement that the press generated from their Kickstarter campaigns proved to be almost as valuable as the money itself. But they were also quick to stress the importance of being proactive in earning that press very early on in the process.
Some of the tips they had for attracting press?
Identify reporters, bloggers and writers in your industry who you think would be interested in covering your project. Tim Ferriss and Mike Del Ponte's How to Hack Kickstarter article does a very good job on how exactly to identify these potential press leads.
Write custom emails to each of these press leads inviting them to see a preview of the Kickstarter campaign, so they have an idea of what's coming and can organize their thoughts and their articles. Let them know when you plan on launching the campaign, and directly ask them if you think this is a story their readers would be interested in. Offer to provide comments, questions, exclusive interviews, etc.
Send press leads pictures, and embed them in the email as opposed to attaching them so they can easily view and save them
When your campaign launches, send them a follow-up email notifying them, and asking if they need any other information or have any questions.
Tip #6: You have a limited time to raise the funds– Line up backers BEFORE launching your campaign
All crowdfunding platforms are different, but I am not aware of any that leave the campaigns open for an indefinite period of time. Therefore, you will have a limited time to meet your goal, so you need to start gathering support even before launching the campaign. Obviously you cannot start collecting money until the campaign starts, but you can start mentioning your project to friends and family, and ask them if they would be willing to contribute. People respond well to repetition– if they are aware of your project and know the details prior seeing your campaign, they will be more likely to contribute to help you reach your goals since they will already be familiar with what you are trying to accomplish. When you send your official launch email to family, friends and other contacts, be sure to provide links that will provide an easy and quick way to share your project, giving it the power to go viral.
Tip #7: Be efficient, use the right tools– Kicktraq, Text Expander, Boomerang
Lining up press and support for your crowdfunding campaign obviously takes a lot of work. Luckily, there are some tools that our founders pointed out that will make these tasks much easier and much less time-consuming. The three most commonly mentioned tools were Text Expander, Boomerang and Kicktraq.
Text Expander:
Unfortunately this app is only available for Macs, but there are similar apps for Windows. It allows you to automate your emails by setting small snippets to automatically expand into larger bodies of text. Many of our founders used this app to automate the body of an email since typically the intro and closing are personalized, but the body is fairly standard regardless of the specific recipient.
Boomerang:
Sometimes you need to send emails at a specific time. Boomerang allows you to write up an email and schedule it to go out at a later date. So for instance, Boomerang allows you to write up all your follow-up emails beforehand, and schedule them all to go out at the most appropriate hour, such as very early morning the day of the launch, or late afternoon. Need to hear back from someone urgently, but you're not sure when they will get back to you and you don't want to push too hard for a response? Boomerang has a cool feature for that– it allows you to schedule an email to go out to someone conditional to them not responding to the email first. Used creatively, I'm sure this feature could serve many more purposes as well.
Kicktraq:
What can be measured can be managed, and Kicktraq makes it very easy to see some basic analytics behind a Kickstarter campaign, as well as share the progress with others. This tool, along with Kickstarter's native analytics, allows you to see what sort of marketing campaigns are working and what's not, so you can spend more of your time where it pays off the most. Here are the Kicktraq pages to each of our four DC Kickstarter projects:
TouchType Ipad Case:
http://www.kicktraq.com/projects/sajidcreative/touchtype-a-case-for-ipad-and-apple-wireless-keybo/
Nice Laundry:
http://www.kicktraq.com/projects/258782061/nice-laundry-a-fresh-start-for-your-sock-drawer/
Crit Success Dice Rings:
http://www.kicktraq.com/projects/634706093/dice-rings/
Righteous Cheese:
http://www.kicktraq.com/projects/righteouscheese/righteous-cheese-a-new-cheese-shop-and-bar-in-dc/
Tip #8: Use stretch goals to attract more backers while bringing existing backers back for more
The two largest Kickstarter campaigns that we interviewed — Nice Laundry and Dice Rings — both used a tactic called "stretch goals" to help keep their backers engaged as well as provide an incentive for previous backers and new backers to continue to donate even after the goal has been met. The concept is simple– once a certain monetary milestone is reached, a new reward is released. In the example of Dice Rings, new styles were released. In the case of Nice Laundry, they were able to provide every single backer with a Kickstarter-exclusive pair of socks, in addition to the regular reward. These stretch goals keep the excitement-level very high throughout the entire campaign, and are worth offering.
Moral of the post? Don't just post your project on a crowdfunding platform and prey for the best. Preparation is the key to success. Now get out there and crowdfund your way to success!

Stephen is the Founder of
Raw Athletics
, the company behind
Vapor Fresh
, a line of stronger, safer cleaning products for the sports & fitness industry. He can make a mean breakfast, attempts to be a decent golfer and is a diehard fan of the United States of America.

Latest posts by Stephen Steinberg (see all)