Free One-Page WordPress Themes We Recommend
One-page websites are great for service businesses, lead generation, highlighting portfolios and for simple business information.
Plus having all the necessary information on one clean, organized page makes building and maintaining the website that much easier.
When looking for any WordPress theme, but especially one-page themes, it's very important to look for the following things:
Page Load Speed. Fast-loading websites rank higher in Google and are more enjoyable for people to browse.
Responsive and Mobile-Friendly. Many, if not most of your website visitors will be viewing your page from a mobile device. Make sure you cater to them.
Easy customization without touching theme files. There's nothing wrong with wanting to customize the code of your website's theme. But once you do, the next update you make on the theme you'll lose everything. Well-developed themes have built customization options into their theme, avoiding this problem.
Despite their simplicity, it's hard to come by quality one-page WordPress themes, which is why many people pay up for premium one-page WordPress themes (these are the ones we recommend). However there are some very good free one-page WordPress themes, and these are the ones we recommend:
1. Parallax One by ThemeIsle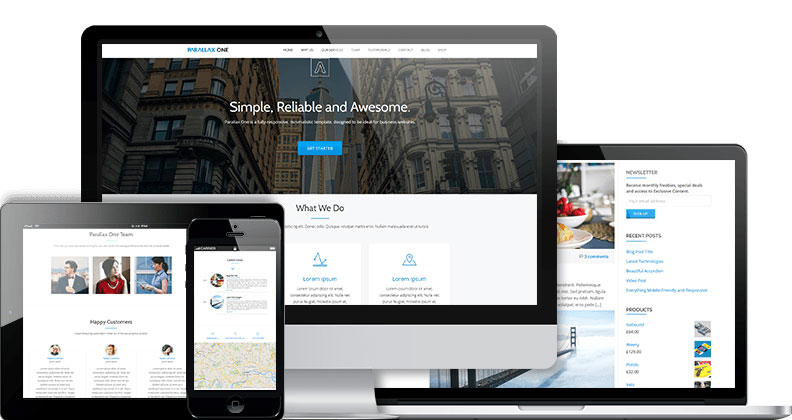 Get Parallax One
Is it any wonder that a ThemeIsle theme made this list? They are one of the best WordPress theme design studios around, but they really shine when it comes to one-page WordPress themes. This is the first of three ThemeIsle themes to make this list.
2. Llorix One by ThemeIsle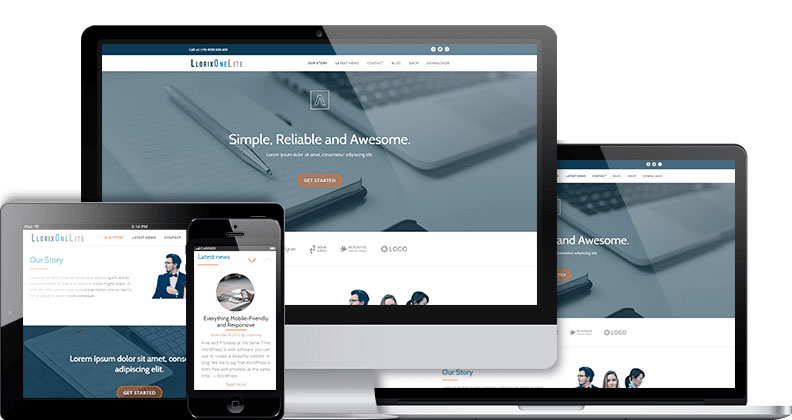 Get Llorix One
Llorix One is the second of three one-page themes from ThemeIsle to make this list. It's very mellow, lots of empty space for clarity, and just a very well-designed theme overall. Since it's built around the flexibility of widgets, you can easily move things around in seconds. Highly customizable and very flexible.
3. Zerif Lite by ThemeIsle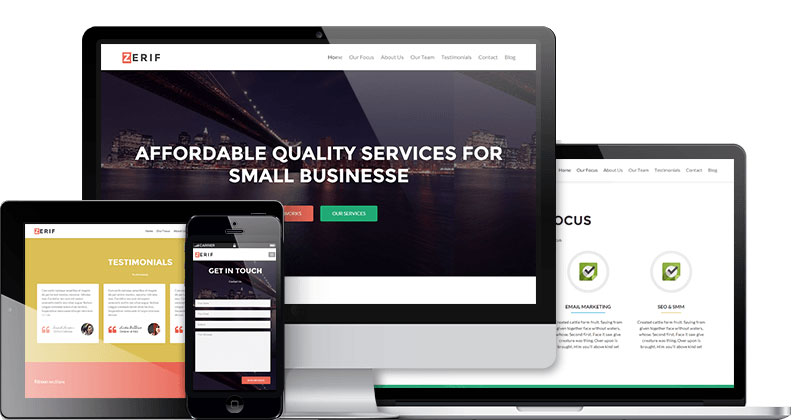 Get Zerif Lite
Zerif Lite is arguably the theme that put ThemeIsle on the map. If you search for free one-page WordPress themes, Zerif usually pops up at the top, and for good reason– it's a great, lightweight, customizable one-page theme. It does have two issues that you should be aware of though– first, the scrolling has a very specific style to it which you may or may not like, and second, this free version of Zerif is very limited on the color customizations, so you should make sure the colors work for your branding before using this theme.
4. Shapely by Colorlib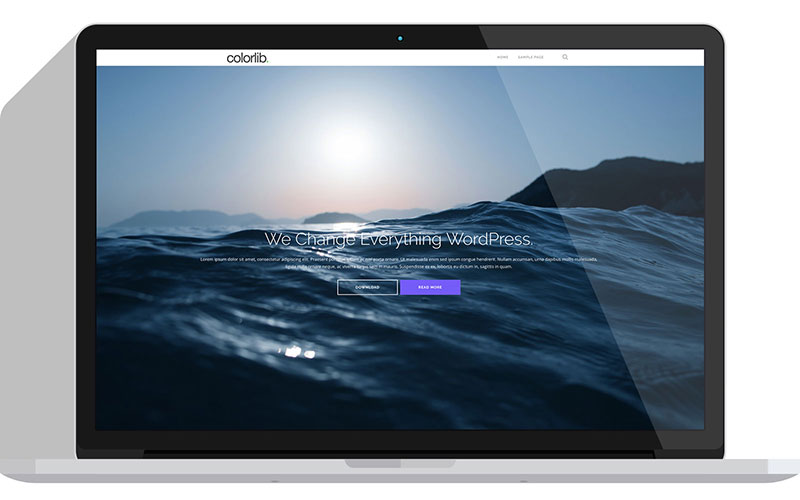 Get Shapely
Shapely is another great one-page WordPress theme from the team over at Colorlib, a well-respected WordPress development shop. Very clean, fast to load and highly customizable. The one issue with this theme is that it doesn't support your blog post thumbnails on the front page. If you need that feature, check out the theme below also from Colorlib.
5. Illdy by Colorlib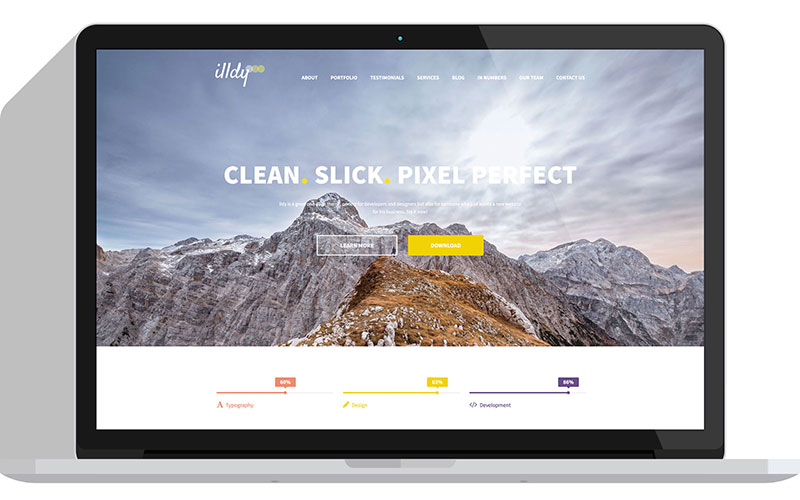 Get Illdy
Illdy is another one-page themes we recommend from Colorlib. It's a bit simpler than Shapely, but it's just as flexible and customizable. The one big difference between Illdy and Shapely is that Illdy supports showing the most recent blog posts on the homepage with their thumbnail images and a brief summary, while Shapely does not. If you plan on having an active blog, Illdy is probably the theme for you. And as with all Colorlib themes, there's an outstanding customer service forum if you have questions.
6. Starter by Themeum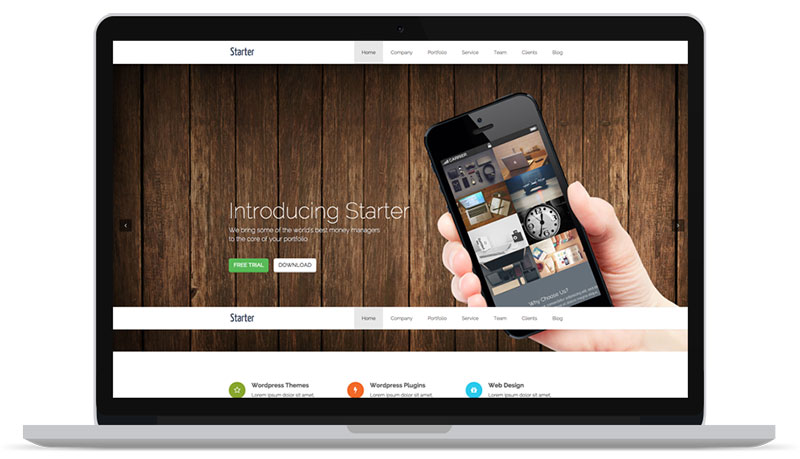 Get Starter
Starter is another great one-page WordPress theme. It comes with a bit of extra color and a clean, minimalist design. It also has a well-designed Team section, if that's something you're looking for. There can't be much differentiation between one-page themes, so you need to look at small details like that to see which you prefer and which best fits the style you're aiming for.
7. Himalayas by ThemeGrill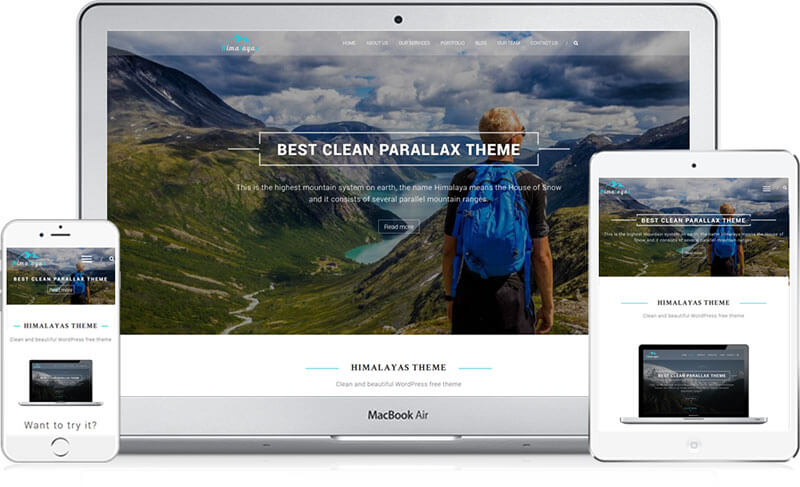 Get Himalayas
Himalayas is a nice modern parallax theme from the talented team over at ThemeGrill, so you know it's top-quality and will be supported and updated well. The theme is ideal for business portfolios, freelancers, consulting firms and photographers, but it's flexible enough to work for anyone that needs a one-page theme.
8. Flash by ThemeGrill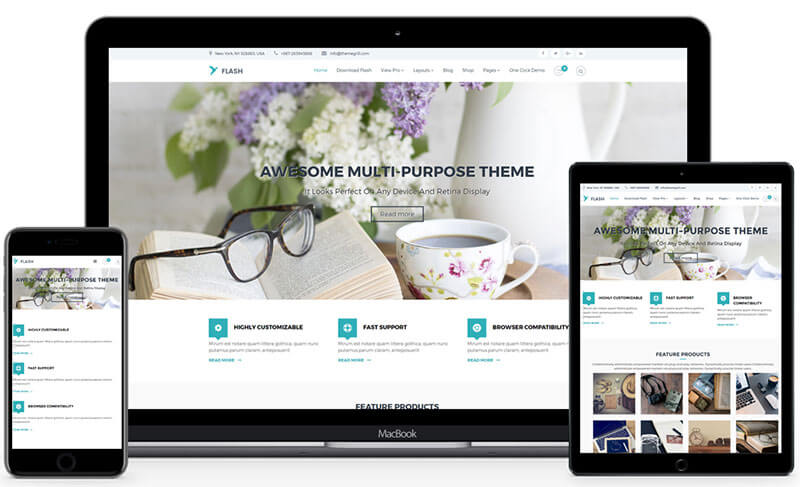 Get Flash
Flash is another very high-quality free one-page theme from the team at ThemeGrill. The great thing about this theme is it comes with a ton of pre-made layouts for various types of business websites. This is a feature usually reserved for paid premium themes, so a very nice added bonus. And the theme is flexible enough to work for anyone, so if there isn't a preset theme for you, you can rest assured that the theme can still support your needs!
9. West by aThemes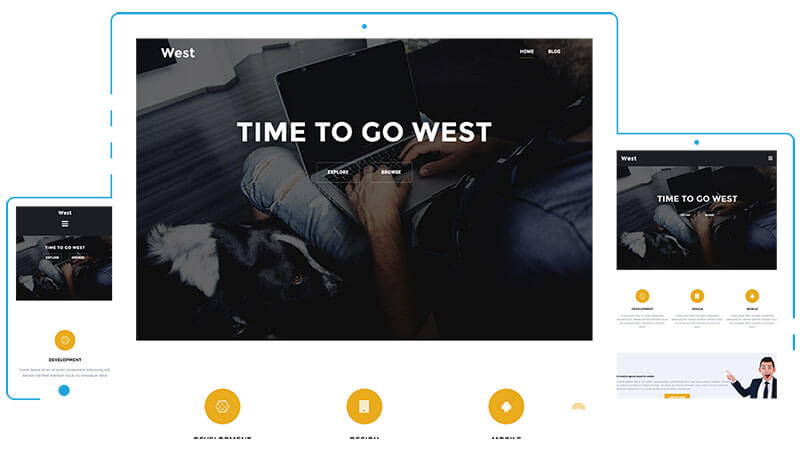 Get West
West by aThemes is yet another free one-page theme that comes with a number of preset layouts suited for various types of businesses. On top of that, there are very flexible customization options and regularly updated by the great team at aThemes so you don't have to worry about your theme going unsupported.
10. OneEngine by EngineThemes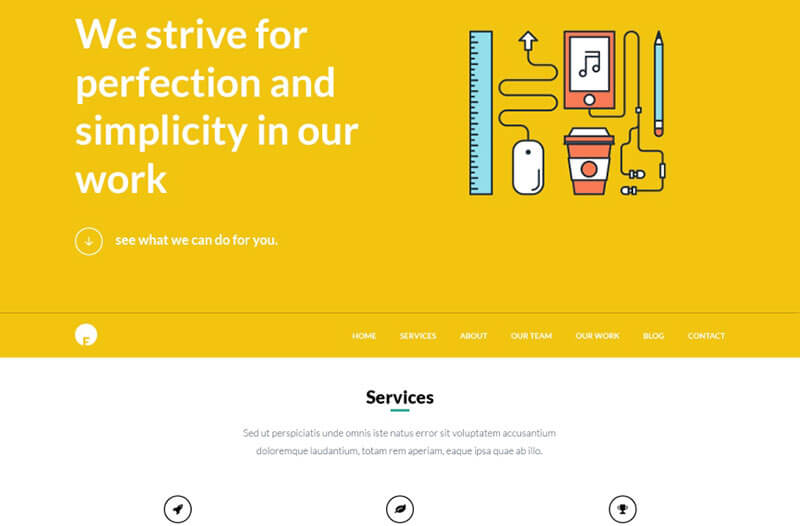 Get OneEngine
OneEngine is a simple, colorful one-page theme perfect for a creative or marketing agency, or a SaaS company. Flexible, modern and ready out-of-the-box, this theme is perfect if it fits the minimalist style you're looking for.
11. Cuda by CodexCoder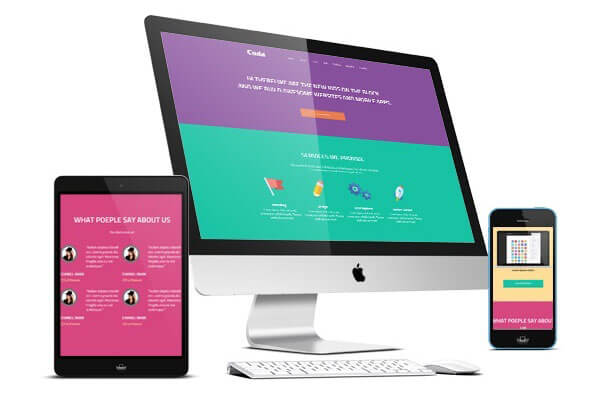 Get Cuda
Cuda is another colorful minimalist one-page theme. Very smooth scrolling, fast load and easy customization options makes this theme great for marketing agencies, freelancers, SaaS products or anyone looking for something of this style.

Stephen is the Founder of
Raw Athletics
, the company behind
Vapor Fresh
, a line of stronger, safer cleaning products for the sports & fitness industry. He can make a mean breakfast, attempts to be a decent golfer and is a diehard fan of the United States of America.

Latest posts by Stephen Steinberg (see all)