Recommended Shared Hosting For WordPress
Who's the best shared hosting provider out there? There are so many options that vary widely in price and features, but we do have a few we strongly recommend.
When choosing hosting, you first need to choose what type of hosting you need: shared hosting, virtual private server (or VPS) or dedicated servers.
If you want to host multiple websites on one account, expect large spikes in traffic or expect blazing fast load times, then shared hosting is probably not a good fit for you. Many of these issues can be slightly mitigated with the right plugins, but it's probably safer to go with one of our recommended managed wordpress VPS hosting accounts, which are only slightly more expensive but provide a ton of performance improvements.
If you're trying to run your website on a tight budget and don't expect more than a few thousand monthly visitors, or you don't need lightning-fast speed, then shared hosting can work for you. Shared hosting is sufficient for the vast majority of websites, and it's probably perfect for your wordpress site especially if you're just starting out. Once you outgrow shared hosting, migrating up to a VPS account is easy, so no need to purchase more hosting that you require in the beginning.
Here's our list of the best shared hosting providers for all types of wordpress websites. Things we considered when coming up with our recommendations for shared hosting providers were:
Speed test results from various sources
Price
SSD drives
Maximum bandwidth and storage
Ability to host multiple domains
PCI-compliant
Discount shared hosting providers
If you're looking to operate your wordpress site on a very small budget without compromising on speed as much as possible, we've already done the due diligence for you. There are so many low-priced shared hosting platforms to choose from, but these are the best two that we recommend:
A Small Orange is as cheap as you can spend on a monthly hosting plan, period. But unlike most other discount shared hosting providers, ASO is known to provide great speed and reliability. They have month-to-month plans, unlike other providers that may you pay a year upfront, which is nice when you're trying to keep upfront costs low. There are bandwidth and storage limits although small sites shouldn't have a problem staying within those limits.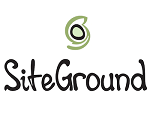 Siteground also has some very low-priced shared hosting plans that don't compromise quality. They have a number of tiers to choose from, but it's surprising how great of a value their low-priced tiers are. Like ASO, Siteground allows you to pay month-to-month, and many plans allow you to host multiple domains. Unlike ASO, Siteground provides more storage and unlimited bandwidth, however you have to pay slightly more for that luxury.
Premium shared hosting providers
If you're in a position to spend a little more, but don't really need the performance of a VPS, then there are also some great, high-performance shared hosting accounts you can choose from. We've identified these two as being the best in terms of performance and value: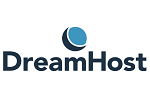 Dreamhost has an amazing shared hosting plan that's smack in the middle price-wise between discount shared hosting and VPS, but it's features and performance are closer to VPS than to regular shared hosting. They place no restrictions on bandwidth or storage, they use SSD drives for speed, and they are PCI-compliant for ecommerce. Dreamhost is also one of our recommended managed VPS hosting providers which makes them a great choice if you want to stick with one hosting company as you scale. Both the shared hosting account and the VPS hosting are cream-of-the-crop as far as performance and extremely competitive on price.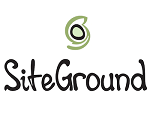 Siteground's premium shared hosting plan comes with all the benefits of its other plans — SSD drives, unlimited bandwidth, etc — but the premium shared hosting is also PCI-compliant for ecommerce websites and puts you on a less crowded server, which improves speed and reliability. Having great discount shared hosting plans and great premium shared hosting plans makes Siteground ideal for those who want to start very low-budget and scale as they grow.
Conclusion
We're constantly updating this page to provide the best hosting suggestions and recommendations. Did we forget anyone? Any other providers we should consider? Let us know in the comments below!

Latest posts by Stephen Steinberg
(see all)